Thanks to advancements in orthodontic care, there is a wider range of orthodontic solutions available than ever before. If you are searching for an effective and subtle way to straighten your smile, you may want to consider clear braces. Visit Dentistry At Its Finest in Costa Mesa, CA to learn more about clear braces and how they can benefit you. Visit us for a consultation today.
Common Types of Clear Braces
Clear braces can be a great option for patients who want to straighten their teeth but don't like the look of traditional metal braces. In some cases,  clear braces allow you to achieve a straighter smile without sacrificing your appearance during your treatment.
Clear braces can address the following orthodontic concerns:
Deep bite / overbite
Gaps between the teeth
Overcrowding
Crossbite
Openbite
Underbite
Invisalign
Invisalign treatment consists of clear, removable aligners to help gradually shift your teeth into proper alignment. Unlike traditional metal braces, Invisalign does not rely on metal brackets and archwire to help shift the teeth. The aligners are also removable and should be replaced every two weeks. This allows patients to remove the aligners for special occasions or to eat, drink, and perform their daily oral hygiene routine.
Ceramic Invisible Braces
Ceramic invisible braces are designed to address a wide range of orthodontic concerns. In many cases, this orthodontic solution is great for patients who want a subtle solution for straightening their teeth.
Ceramic invisible braces consist of tooth-colored brackets, bands, and archwire. Similar to traditional braces, ceramic braces are attached to each tooth and connected by a wire. With the strategic placement of the brackets, our team can manipulate the teeth and help shift them into proper alignment. On average, this treatment takes anywhere from 18-24 month, but that is subject to change based on the needs of the patient.
Who Can Wear Clear Braces?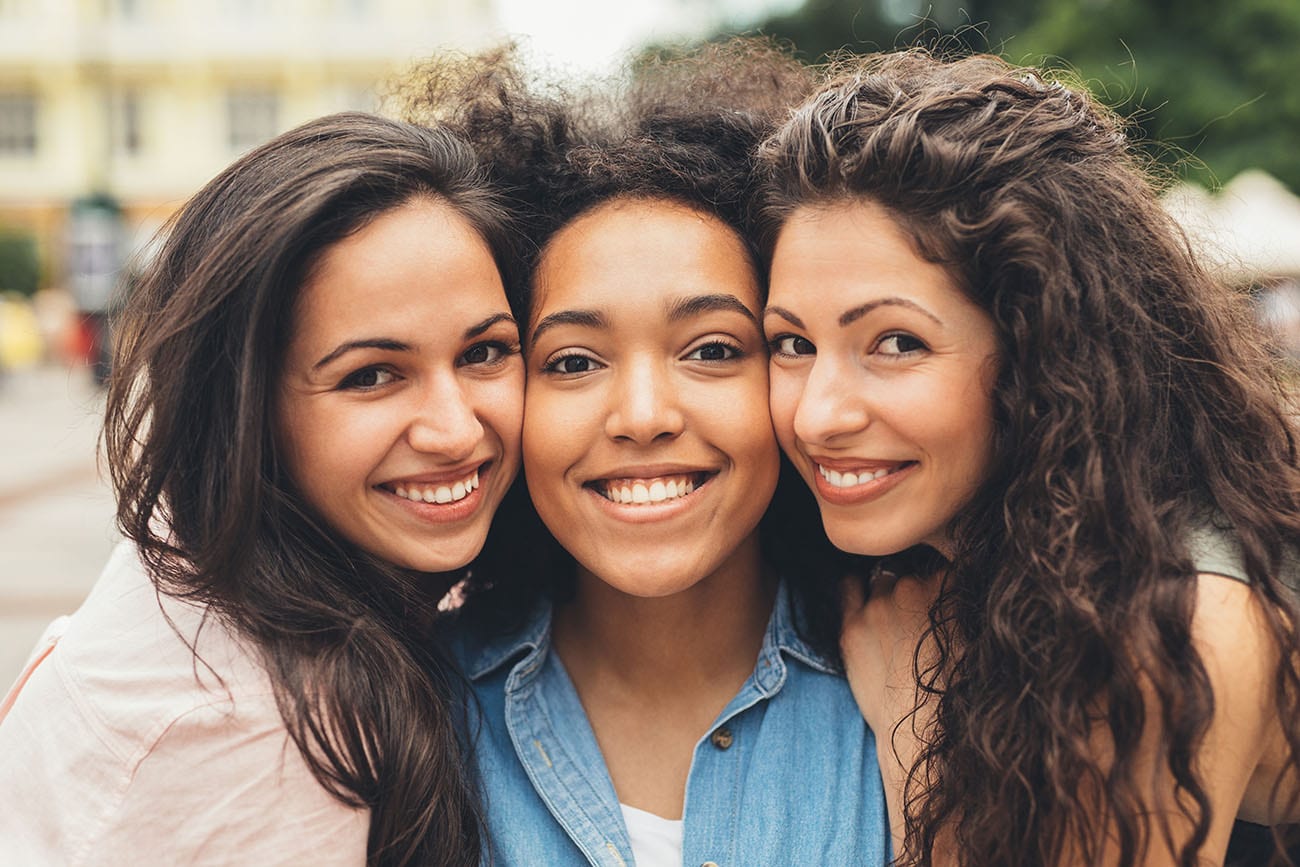 Most patients get braces as children or during their teen years; since the teeth and jaw are still developing, orthodontic treatment is often more effective during those developmental stages. However, adults can also undergo orthodontic treatment and still yield excellent results.
While clear braces can be an ideal solution for many patients, they are not right for everyone. For instance, removable aligners can address many common dental concerns, but in the case of severe misalignment, traditional braces may be a more suitable solution.
The best way to determine if clear braces are right for you is to visit our Orange County dentist office for a consultation. During your visit, one of our experienced dentists will assess your smile and work with you to explore all viable treatment options. Together, you and our team will find the best solution for your smile.
Clear Braces in Costa Mesa, CA
At Dentistry At Its Finest, we work hard to provide our patients with high-quality dentistry and personalized solutions that are right for them. If you are in need of orthodontic treatment and would like to learn more about clear braces in Costa Mesa, visit our dental office for a consultation.
Our team of dentists can examine your smile and offer the best solution for your dental concerns. To schedule your consultation, call 714.540.5511 or request an appointment online.