At Dentistry At Its Finest, we cater to patients of all ages. We offer a full range of general, restorative, and cosmetic treatments to suit your dentistry needs. Our goal is to help each of our patients establish healthy dental habits and get them one step closer to optimal dental health.
Visit Dr. Michael Ayzin and our team of dentists at Dentistry At Its Finest for the care you need. We provide a full menu of family dentistry services all under one roof. To explore your options, visit our Orange County area family dental office.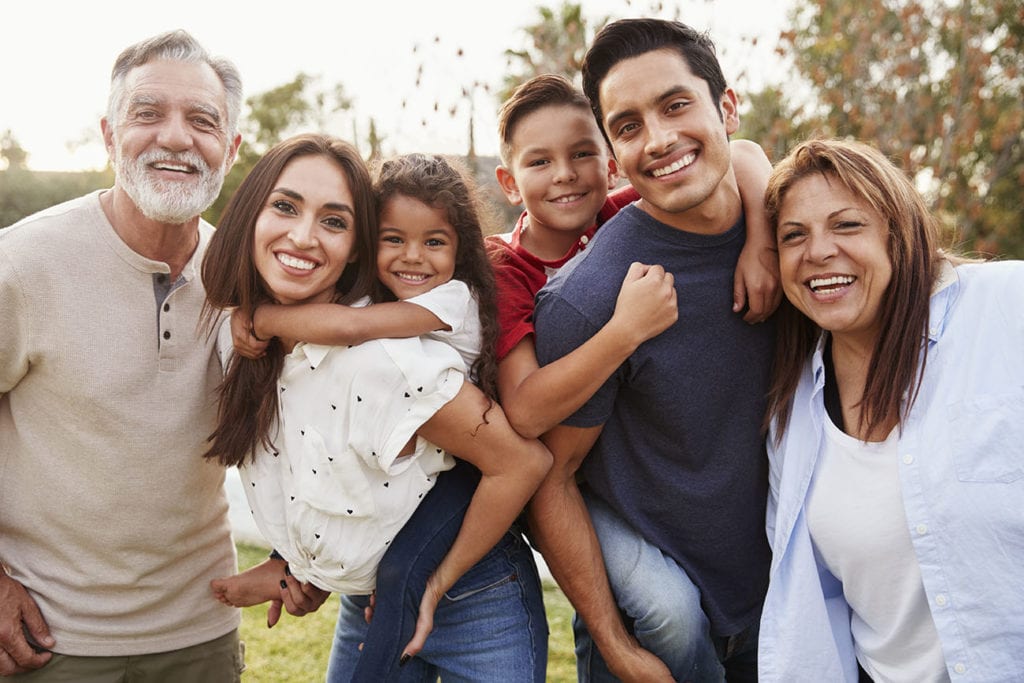 Choosing A Family Dentist
When selecting family dentistry, it is essential to choose a dentist who incorporates advanced dental technology, is committed to ongoing education and training, and who prioritize the patient experience. At Dentistry At Its Finest, we go above and beyond the traditional requirements of a family dentist. We work with our patients on an individual basis to better understand their needs; this allows us to tailor personalized treatment plans that are designed just for you. We also offer a complete range of sedation dentistry options for patients dealing with dental fear and anxiety. Your ultimate comfort and experience in our office are important to our team, so we make every effort to make your visit to our office as positive as possible.
Family dentistry services may include:
Root canal
Dental fillings
Children's Dentistry
Understanding the importance of maintaining a healthy smile from a young age can enable children to develop the skills they need to improve their dental health as they grow. Dr. Ayzin and our dental care team routinely see children and work with them to build excellent dental habits. Our team makes every effort to ensure our young patients are comfortable and informed throughout every phase of their dental care visit. We discuss the proper ways to care for their growing smile as well as recommend any future treatment The goal is to help our young patients maintain a healthy smile and equip them with the knowledge they need to care for their teeth and gums
The American Academy of Pediatric Dentistry (AAPD) recommends taking your child to the dentist by the age of 1 or within six months of the emergence of their first tooth. It is important to note that patients of all ages can develop cavities, so it is vital to take preventive measure to keep their smiles protected. During their visit, our team will asses their oral development, screen for cavities, and perform a gentle tooth cleaning.
Geriatric Dentistry
Dental care is important at any age. Our team takes a personalized approach to dentistry to ensure each patient receives care that is tailored to their unique needs. As you age, you may experience a range of age-related dental issues, and it is important to address them to prevent further complications.
Our team can assess your smile and determine the best plan of action for your dental needs. For instance, if you are dealing with tooth loss, we may recommend replacing missing teeth with dental implants, a dental bridge, or denture. Our dentists can also address any age-related issues, such as worn teeth, yellowed teeth, and dry mouth.
Visit Our Family Dentist
Our family-friendly dentist office is home to a team of experienced dentists who provide comprehensive and personalized solutions for your dental care needs. We take pride in offering high-quality dental care under one roof, which allows every member of your family to receive the care they need in one convenient location.
As one of the leading dental practices in Orange County, we understand the importance of maintaining a healthy smile. We offer a complete range of services that can be tailored to meet your needs. If you are searching for a family dentist in Costa Mesa, visit Dr. Ayzin and the team at Dentistry At Its Finest. To schedule an appointment, call 714.540.5511 or request an appointment online.