While the price of dentures is not cheap, anyone can have this treatment. Having a complete set of teeth is important for many reasons and it is not just about improving your look. A complete set of teeth can not only make you look younger, but also prevent additional oral health problems from occurring in the future. Dentures are worth the investment. Find out about the Dentures Geriatric Dentistry options that will fit into your specific budget.
Contents: How much? | Partials | Full | Worth it? | Insurance coverage | Appointment | FAQ
How much do Dentures cost?
Cost for dentures ranges from per Arch; depending on material and custom-made. A low-cost denture costs $600 to $1200 for a complete upper – lower teeth set. A Mid-range denture typically costs between $1,000 – $3,000 per Arch. Premium dentures cost around $4,000 to $8,000 per Arch. These can be affordable as dental insurance may help pay for dentures.
The price of this treatment varies based on several factors. A major factor is where the missing teeth are and how many will be replaced.
Conventional dentures – replacements that are fitted into an acrylic base.
Upper arch is based upon a plate, which covers the roof of your mouth.
Lower arch is a horseshoe-shaped prosthesis which is held in place on gum and bone tissues by suction.
How much do Complete dentures cost?
Cost for complete dentures ranges from $2,000 and $20,000 per Arch; depending on material and custom-made. A low-cost full denture set ranges between $600 to $1200 for upper – lower teeth set. A Mid-range complete denture typically costs $1,000 – $3,000 per Arch. Premium full dentures cost around $4,000 to $8,000 per Arch.
These can be affordable as dental insurance may help pay for dentures.
Full Dentures are a full set of replacement teeth often used in place of the patient's natural teeth. Oftentimes patients will receive their dentures for 8 to 12 weeks as it allows the gum tissues to heal completely. During such time, a set of complete dentures are fabricated at the lab. When the dentures is finished, patients will be able to try out and wear their new set of smiles.
Other expenses may include:
Diagnostic – An exam and X-ray will be required.
Treatment – These may include local anesthesia and any tooth extractions, if required. There may also be additional expenses for temporary dentures or one day dentures.
Aftercare – These can include follow up appointments and visits for adjustments, relining as well as adhesives and cleaning solutions.
How much do Partial dentures cost?
Denture partials consists of replacements attached to a metal or acrylic base that is exactly the color of your gums.
Cost for partial dentures ranges from $400 to $1,800 per Arch; depending on number of teeth, type of materials used and location of teeth – Top/Upper or Lower/Bottom. These can be affordable as dental insurance may help pay for partial dentures.
PUT BELOW IN A TABLE on the website – don't copy and paste. this must be in a Table.
Partial Dentures (Upper or Lower – removable)
One, Two, Three Teeth
$400 – $600
Four Teeth
$500 – $700
Five to Nine Teeth
$600 – $800
Ten to Twelve Teeth
$800 – $1000
Chrome Palate
$200 + cost of dentures above
Partial Upper or Lower Chrome
$500 + cost of dentures above
Flexible Nylon/Valplast
$200 additional
How much do Immediate dentures cost?
Dentures that are ready on the same day are more expensive compared to traditional dentures because the dentures are ready beforehand so that patients can wear it one the same day of their appointment. The added costs are due to the speed of the treatment and fitting adjustments.
Immediate partial dentures cost
Cost for same day partial dentures range from $900 to $3,500. A resin base partial denture may require additional repair costs compared to a metal cast denture. Cost also depends on number of teeth, type of materials used and location of teeth – Top/Upper or Lower/Bottom. Dental insurance may help pay for partial dentures.
Immediate complete dentures cost
Cost for same day complete dentures range from $900 to $3,500. They cost slightly higher due to the addition of temporary full dentures set that range from $400 to $1,200. Cost also depends on the type of materials used and location of teeth – Top/Upper or Lower/Bottom. Dental insurance may help pay for complete dentures.
Immediate dentures cost option lets the patient have their teeth back in one visit. Before the teeth are extracted, the specialist already has the impressions of their existing teeth and gums. The replacements are made exactly from these impressions and when they are ready, the patient will be called to visit the dental office and have the teeth extracted before putting it on.
Are removable dentures worth it?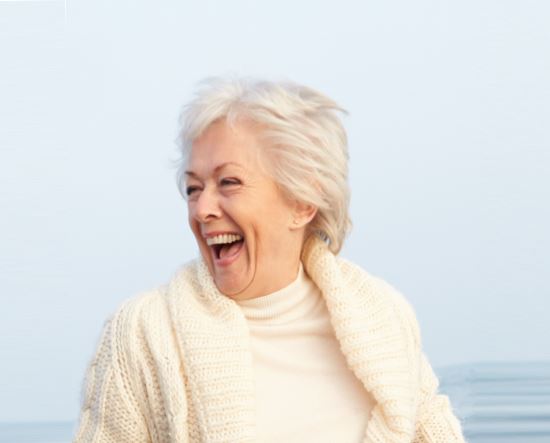 Patients need to have dentures if they have lost a tooth due to an accident or gum erosion or lack of proper oral hygiene. Losing a tooth and not having it replaced can cause other oral health problems in the future. However some patients think that losing a tooth cannot cause dental problems as it's only a tooth that has been lost. However, losing a tooth or two can cause embarrassment when you speak or smile and it can also affect how you chew your food. Another reason people avoid having the treatment is the cost.
Maintaining a healthy set of teeth is essential whether you have all your natural teeth intact, have false teeth, or a mixture of both. The price usually depends on the patient's needs but it adds a lot of value in the patient's life; thus, it should not be overlooked.
Paying for Care – With and Without Insurance
Whether you're asking "How much do dentures cost without insurance?" or you have insurance coverage, we can answer any of your questions. The American Dental Association mentions that dentures can restore your smile to similar to what it is before or it can be better than ever. A complete tooth can keep your teeth and lips from sagging making you look older. Therefore, this is a great option to replace your missing teeth.Here are some ways this treatment can be paid for:
Insurance Friendly Dentist – Paying for dentures cost with insurance would be the best solution as most dental insurance policies cover restorative treatments. Dental insurance can usually cover up to half of the expenses after co-pays and deductibles.Dentistry At Its Finest is an insurance-friendly dental office that accepts PPO. We will provide a benefits check, file insurance claims, and handle the paperwork on your behalf to make sure your benefits are maximized and your treatment more affordable.
Government Programs – Unfortunately, Medicare will not pay for dental care procedures unless it's an emergency inpatient hospital care. If you have this coverage do review it to ensure there is a Medicare Advantage Plan (Part C) which provide dental benefits that Medicare does not cover. You can also have a look at your state or local health department for any programs available in your area.
Flexible spending accounts (FSA) – FSA or Flexible Spending Arrangement is a set amount of pretax money taken from your salary to be put aside and be spent only for healthcare expenses. These are easy to use as you'll be provided with a debit card that you can use anytime and anywhere. Bear in mind that FSA will not roll over so you may want to use it before the year ends. You can learn more about FSA's here.
Health savings accounts (HSA) – HSAs are government-regulated savings accounts that let you set aside pretax income to cover for healthcare costs not paid by your insurance. Find out more about HSA's. Contributions are also tax deductible. There are several differences with HSA and FSA: Funds in HSA roll over to the next year; HSA will need you to have high-deductible insurance plans.
Dental schools – Look for dental schools near your area as some of them can provide dental services with huge discounts on professional fees. You may find that those who offer low-cost dentures are performed by graduating student dentists. Don't worry about it as dental schools often have board-certified dentists to oversee the student performing your treatment.
In House Payment Plans – Many dental offices offer monthly payment plans so you don't need to pay for your treatment in full. Patients sometimes avoid seeking dental care because they know that they cannot pay for the cost of their treatment. We don't want that to happen to our patients that is why we offer you options to pay for your dentures cost with insurance.
Costa Mesa, Dentures cost
Dentistry At Its Finest accepts major credit cards (Mastercard, Visa, American Express). We also work with finance providers such as Lending Club and Carecredit. We also have our very own in-house payment plan that offers 0% interest letting you have to pay for dental care without paying for the cost in full.
FAQ for Dentures Cost
What affects the price of dentures the most?
At Dentistry At Its Finest the cost of dentures depends on the type of material, location of the missing teeth and many other factors such as if you want it removable or implant-supported. Permanent dentures are more expensive than the traditional, removable dentures.
What is the cheapest type of dentures?
Interim dentures are made to be worn in the teeth after it has been extracted. It is intended to be worn as transitional dentures before a permanent one is placed. Dr. Michael Ayzin DDS says that these type of dentures are not as strong a the traditional dentures and it not as expensive as the ones you'll be wearing. Traditional dentures are less expensive than implant-supported dentures.
How much does it cost to get all your teeth pulled and get dentures?
The cost depends on how many teeth will be extracted whether you are getting immediate or same-day dentures. The cost also affects the type of dentures you've chosen.
Are dentures worth it?
Yes, getting a Dentures Geriatric Dentistry procedure is worth it as a complete set of teeth regardless if a natural or false set can make a huge difference in the way you speak, smile and eat. This makes the cost worth it.
Dentures Cost Near Me
One of the ways to save time and money in dentures is to choose a dentist that is near where you live, work, or go to school. Other than your routine visits, expect to have a few treatment follow up and appointments; thus, a dental office nearby can make visits cheaper and more convenient than when it is far away fro you. Also, choose a specialist with excellent reviews for dentures and the one you'll be happy working with.