Do you have discolored teeth? Maybe you wish you could cover a broken or worn tooth.
Dental crowns, also known as dental caps, cover teeth to fix the aesthetics of your smile. They can also protect teeth from wear and tear. Missing teeth that are replaced with dental implants are also covered with an abutment and dental crown. Any restorative treatment that is secured with a dental implant uses dental crowns in their final restoration. Depending on the material that they are constructed from, dental crowns can blend in with teeth for a natural look. Dental crowns can also provide durability to otherwise weak teeth.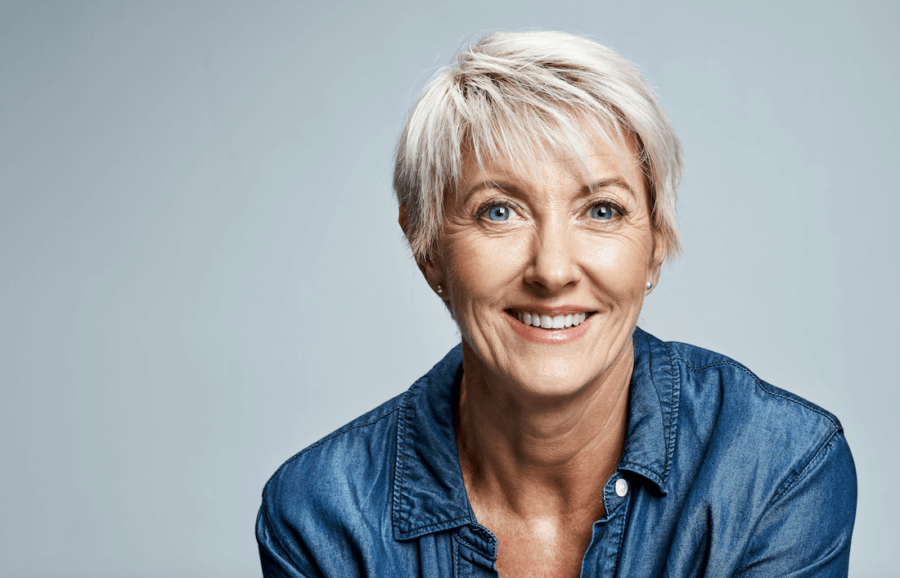 Treatment with Dental Crowns
Before receiving a dental crown, Dr. Michael Ayzin will prepare the tooth by removing a bit of the tooth structure. Preparing a tooth ensures that the dental crown will ultimately fit securely onto the tooth. Dental impressions will then be taken of the tooth or teeth that are receiving the crown. When the permanent crowns are ready, often several weeks after impressions are made, they will be inserted onto teeth. The dental crown or crowns that you receive may be color-matched to teeth, depending on whether you chose a restoration with metal, porcelain, ceramic, or another type of material.
Dental Crown Materials
Dental crowns can be fabricated from a variety of materials, including:
Stainless steel: Patients of all ages can benefit from this economical option.
Porcelain Ceramic: For an aesthetically pleasing look, patients can benefit reflective porcelain dental crowns.
Zirconium: This option provides a crystalline look and is not susceptible to cracking.
Gold and Metal Alloy: Metal is strong against wear and can take pressure from biting and chewing. Metal crowns are great for molars as they are in the back of the mouth and not as noticeable.
Porcelain Fused to Metal: This option provides all of the benefits of porcelain and metal crowns. They are durable and blend in with teeth.
Dental Crown FAQs
Learn the answers to frequently asked questions about dental crowns below:
How long do dental crowns last?
With proper dental care, dental crowns can last patients for up to 15 years.
Is the dental crown procedure painful?
The tooth or teeth that are receiving the dental crown are numbed during the procedure. You may feel some soreness and sensitivity after the procedure, but the pain is minimal and should not last very long.
Am I a good candidate for dental crowns?
If you have missing teeth, broken or chipped teeth, or large dental fillings, you could be a good candidate for dental crowns. However, patients who grind or clench their teeth should receive bruxism treatment before receiving dental crowns.
Receive a Dental Crown Today
Do you want to improve the look of your smile while protecting your teeth? Call Dentistry At Its Finest at 714.540.5511 for high-quality treatment in Costa Mesa, CA. Dr. Ayzin also serves patients in the Orange County, CA area. You can also schedule an appointment with Dr. Ayzin and his team online.