Have you ever dreamed about enhancing the appearance of your smile?
Well, you're not alone. Many people visit the dentist to improve the appearance of their natural teeth. Whether they want to make minor adjustments to their smile or undergo a complete smile makeover is up to the patient. However, the team at Dentistry @ Its Finest in Costa Mesa, CA can work with you on an individual basis to learn more about your cosmetic goals and deliver the care you need to achieve the smile you've always envisioned.
Our cosmetic dentistry treatments are designed to help our patients improve the color, shape, and overall appearance of their natural teeth. Each treatment can be tailored to meet the unique needs of the patients. To discover which cosmetic solutions best suit your needs, we perform complete dental evaluations before recommending any treatment. Our team also takes the time to listen to your dental needs and create an effective treatment to help you get one step closer to your ideal smile. If you are searching for an experienced cosmetic dentist in Costa Mesa, CA, look no further than the professionals at Dentistry @ Its Finest.
Cosmetic Dentistry in Costa Mesa, CA
At Dentistry @ Its Finest, we are a team of dentists committed to dental excellence. From the initial consultation to the execution of your smile makeover, we strive to make all aspects of your care comfortable, informative, and positive. We understand that cosmetic treatment is an investment, so our team takes our time during all phases of your care to ensure all of your dentistry needs are met. After a thorough evaluation of your smile, discussion about your cosmetic goals, and a review of your budget, we may recommend one or more of these solutions to build your personalized smile makeover plan.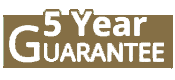 Your satisfaction is guaranteed. Dentistry @ Its Finest has the experience and confidence in our standard of care to offer a 5-year guarantee on certain cosmetic dental treatments. Dr. Ayzin will discuss the guarantee behind your unique treatment plan during your consultation.
One of the simplest ways to improve the appearance of your smile is with professional teeth whitening. We offer two options for patients who are interested in whitening their smile: ZOOM!™ in-office whitening system and a customized take-home teeth whitening system. With our in-office solution, you can whiten your smile over the course of a one-hour-long visit to our office. With take-home teeth whitening, we will fit you for custom teeth whitening trays and supply a professional-grade whitening agent. Typically, patients who opt for take-home whitening complete the course over 3-14 days.
If you would like to address chips and cracks, cover stains or discoloration, or improve the appearance of your smile, you may want to consider porcelain veneer. Porcelain veneers are thin tooth-colored shells that are carefully bonded to the front and sides of your teeth to create a beautiful smile. In many cases, the porcelain veneers process can be completed in two visits to our dental office.
Bonding is ideal for patients who want to address minor chips, cracks, discoloration, or gaps in their smile. Our team uses a composite resin material that is color-matched to blend seamlessly with your neighboring teeth. We then shape and mold the composite resin onto the affected tooth until the desired look is achieved. On average, dental bonding can be completed in about a 40-minute visit to our dental practice.
For teens and adults who want to achieve a straighter smile without sacrificing your appearance, clear braces may be the solution you've been searching for. With clear braces, you can undergo your orthodontic treatment discreetly and comfortably; you no longer have to worry about metal brackets or wires.
Schedule Your Smile Makeover
Do you want to learn more about your smile makeover treatment options?
Explore all the benefits that cosmetic dentistry in Orange County has to offer. Our highly trained and experienced dentists can work with you to achieve your dream smile.  We utilize the highest quality materials and state-of-the-art dental technology to bring your cosmetic goals to life. Visit the trusted team at Dentistry @ Its Finest to explore your cosmetic treatment options. To schedule an appointment, call 714.540.5511 or request an appointment online.